Time Waits for No-One
Congratulations to Empire Codebreakers and Researchers.
With Jole & Mike breaking down most of the chess moves, so close yet so far. Some speculation on grids, some chatter on a few forums, and then finally the main secret message was cracked by Wolf and his Alliance.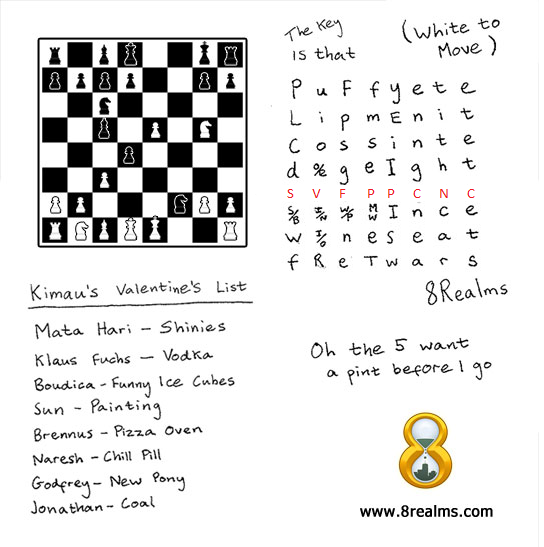 "The key is that time is finite in 8Realms"
So I promised this was a key mechanic in 8Realms, and more details are to be revealed. As we have already implied, we want a game for the discerning gamer which is competitive. But that can be hard in the live space and intimidating to new players.
Most persistent games solve this through various methods; the most popular is to remove direct competition and introduce what we call parallel play. That is to say: my game doesn't directly affect yours, but we can interact. Other games solve this with a level cap or endgame state.
We decided instead to make time finite. 8Realms will have multiple games running; every game has a beginning, middle and end. With winners, stats and all the fanfare we can bring. So it's not an endless wheel or constant grind, but instead a race against other people to be the ruling empire in a cutthroat world of alliances, trade, politics and armies.
I may have hidden a few other little hints in that puzzle, but congratulations on passing the challenge.
Mod_Kimau
Lead Designer