The Countdown has Begun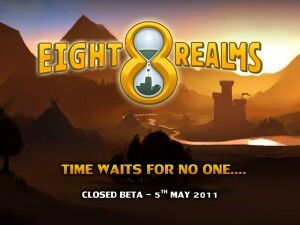 It's a busy week for us in the 8Realms Foundry, with all the minions hard at work smelting and forging. It is with joy and excitement that we can announce our Closed Beta date.
The 8Realms Closed Beta goes live on 5 May 2011.
We will be releasing Beta keys through various channels.
Prepare to grow an empire from a humble village to a glorious dominion through eight ages of history. As players develop their settlements they will vie with others for control of precious resources, defend their interests against vicious hordes and research new technologies to ultimately reign supreme.
In our internal tests we are fighting furiously and losing sleep to our battles. To quote one of our developers, "Hands off my clams". We hope to see you soon in the world of 8Realms.
Mod_Kimau
Lead Designer