Prepare for Barbarian battle!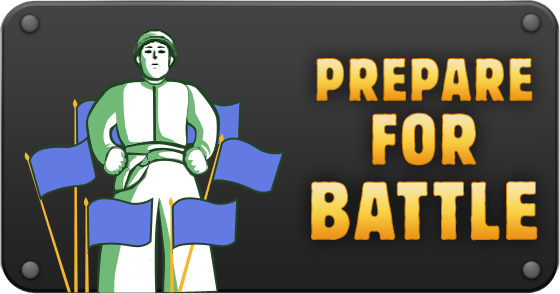 Calling all 8Realms Closed Beta testers!
The Barbarian scourge has only got worse over the course of the Closed Beta. Now it's time to show the Barbarians who's boss.
This weekend, join your fellow 8Realms leaders and take part in Operation Barbarian Retribution. It's your chance to gain revenge on the Barbarians - and to prove your military superiority to your peers.
The rules are simple: from 23:59 BST Friday to 23:59 BST Sunday, destroy the Barbarians wherever,whenever and however you can. We'll be monitoring your onslaught from 8Realms Towers, and on Monday we'll announce the mightiest empires.
This is your chance to prove your strength - not just to the Barbarians, but to your fellow leaders. Do you have the military infrastructure and strategic know-how to defeat the Barbarian menace? Can you impress your might upon your fellow 8Realms leaders?
The battle starts at 23:59 BST Friday. Until then, 8Realms testers, prepare your troops.
Gabriel
8Realms Wordsmith