Money Makes the World Go Round
Got some oil?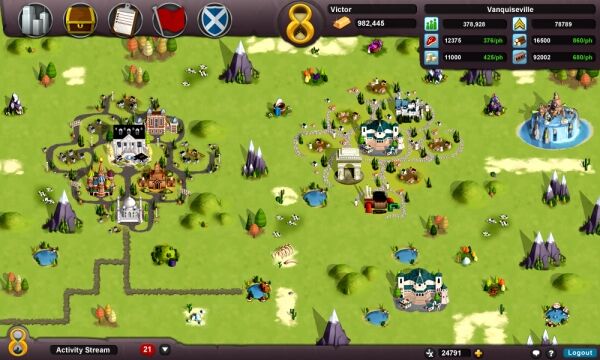 World Map
Resources and trade form pillars of global politics, and so for us were core principles we needed to tackle. Firstly, collection of resources and luxuries adapts and changes through the annals of time, so it needs to evolve in-game as well. This week, I'm going to try to explain some of our thoughts on resources and trade, and we will come back to luxuries at a later date.
For the scope of 8Realms, and the sanity of balancing, at any given point you have four core resources to manage. This is excluding finance, population and other secondary resources that come into play. These core resources evolve over time, and your societies need to change.
Your primary source of income is what we call local resources, gathered in your settlements. These resources are limited and an ambitious empire needs room to grow beyond these limits. This is where the world and trade come into play. Vast stores of mineral wealth lie on the map for the taking.
As Mod_ThatJim said last post, we are trying to ensure that multiple optimal play styles are possible, so you can choose a play style most suited to your own brand of empire building. So, while some may go for aggressive military expansion and seizure of resources, others may look at more subtle routes to resources. Some may look at trade and commerce being their primary method of growth.
Trade can be divided into three areas: internal trade (otherwise known as transfer of resource), purchase and sale of goods in one-off sale agreements, and the backbone of economic diplomacy being trade agreements. Now, the first two are fairly simple and can be negotiated quite quickly. A trade agreement, however, is a diplomatic contract that cements a relationship.
The negotiation of trade agreements is complex, especially when both parties might not be available to talk face-to-face. So we created a streamlined process that should smooth out negotiation between two empires. Once established, a repeating trade occurs and a military non-aggression pact is signed.
We went with this fairly low-maintenance route because, once your empire grows, you want to be focusing on important choices and not feel weighed down by constant economic checklists – though you can choose to alter these agreements, break them, or use them to lure the unsuspecting into a military boot of doom! But beware: other empires and societies frown upon unpredictable militaristic resource hungry countries.
Well, I would love to expound on the details more, but I'm being poked to get back to work. Though between building trade infrastructure, establishing agreements, selling, researching an economic edge, refining and all the other goodies this has to offer, I hope this post has the economic players among you perked up. :)
Mod_Kimau
Lead Designer