Creative writing competition: Help Wanted!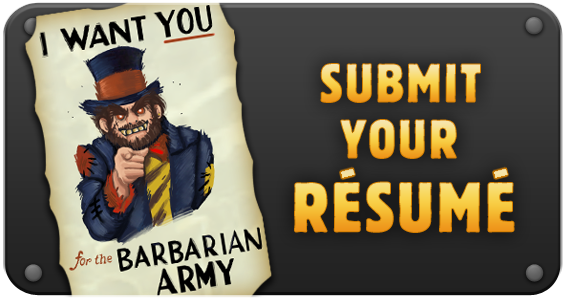 Click for a copy of the poster
Being the scourge of 8Realms makes it tricky to recruit soldiers into your ranks.
That's why, this weekend, the Barbarians have asked us to post a Help Wanted ad on their behalf. Do you have what it takes to make putrid pals and wage wicked war against the civilised empires of8Realms?
If so, then don't delay - apply today - to become a Barbarian Recruit!
(Health and safety notice: this creative writing competition is just a bit of fun, and you won't actually have to join the Barbarians. Your risk of contracting head lice and halitosis isn't significantly greater than usual.)
Gabriel
8Realms Wordsmith