At 23:59 BST, the battle is ON!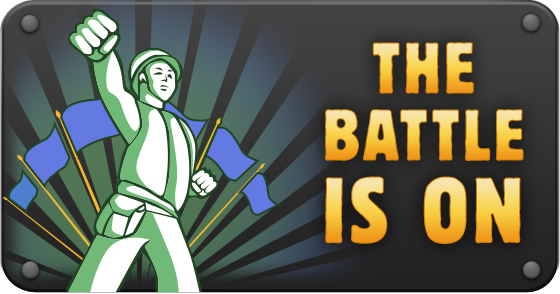 To our Closed Beta testers,
We hope you've been preparing your troops - because you'll need them, to stand a chance of coming out on top this weekend!
Operation Barbarian Retribution begins at 23:59 BST (22:59 GMT) tonight and runs until 23:59 BST Sunday. It's your chance to get revenge on the Barbarians - and to prove your military superiority to your fellow 8Realms leaders.
While the Barbarians won't attack you any more frequently than usual, your task is to destroy themwherever, whenever and however you can. Take over swathes of weakly-defended Barbarian land, or target select Barbarian strongholds; it all counts. We'll be monitoring every victory from 8Realms Towers, and on Monday we'll announce who dealt the most damage - as well as reams of interesting stats about the event.
Whether your army is the biggest, the strongest or the most advanced, whether your choose to defeat a large number of weak Barbarian hamlets or a small number of hardy Barbarian strongholds, whatever your strategy: if you rank among the best, expect to see your name here on Monday.
The hour of Barbarian annihilation is drawing near, and this is your chance to stand out. Good luck to you all - now show them who's boss!
Gabriel
8Realms Wordsmith