An Age to Remember
The eight ages of history we have already promised you – but what are they, and how do they work?
First, some help from the last dev blog post. That magical '8' at the top-middle of the screen: it measures your society's cultural progress. As your population grows, your military expands, and you accumulate resources as the fires of industry burn.
We released some postcards to tease you with – and we hid a few jokes and references in there as we were about it. So let me take you into our first four ages.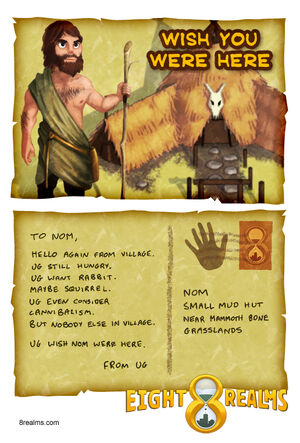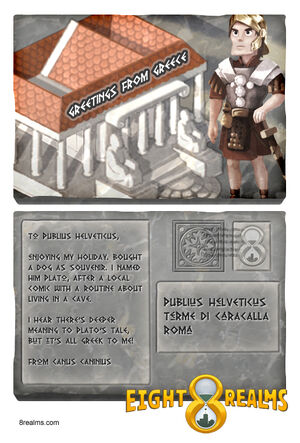 You start in the Ancient age, with a crude tribal village afraid to venture out into the wider world. You start with a single settlement that farms, grows and fights off the attacks of barbarian tribes – `til eventually you advance enough to build a 'wonder'. This great wonder will give you a unique benefit, and will catapult you forward into the next age.
In the Classical age, you gain the courage to leave your little village, and to see the wider world. Your troops, no longer afraid, can move from defence to a campaign against the barbarians to gain control of precious resources. You also discover your first new resource, iron.
p>With each age, new technologies become available, as well as new troops, buildings and choices. You discover the value of ivory and silk as your people's tastes become more sophisticated. You start to clash with your neighbours, coming to bloody military conflict - then, through diplomacy, make trade agreements.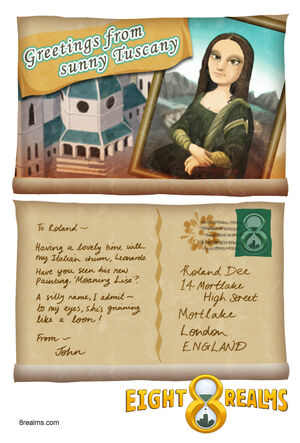 Each age, you advance by building wonders that fit your tastes, and these wonders give you unique benefits and advantages as you progress into the next age. With the Feudal age come castles and siege weapons, as your forces advance on the 'ancient legends' of the world. The Feudal age also brings your first population boom, as well as urban housing.
Then, as your cultured society advances to the Renaissance age, new research buildings are unlocked. Your population realises their desire for newer and harder-to-obtain 'luxuries'. Through trade, military might or wondrous new production methods, you must cater to your people's tastes – all the time expanding your mighty empire.
As the end of the Renaissance age looms, your need for wood diminishes and your need for a new resource is exposed. You boldly continue to advance through four more ages of enlightenment, commerce and war.
Mod_Kimau
Lead Designer