Closed Beta and Beyond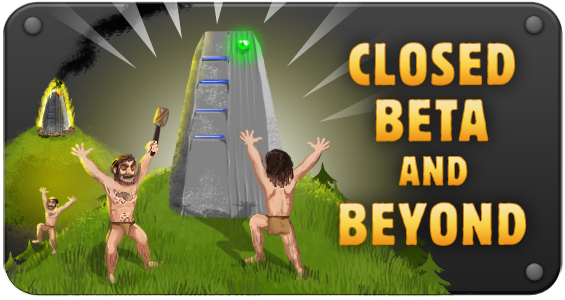 To all our Closed Beta testers,
First of all, a big "thank you" for continuing to test 8Realms as it has evolved over the past months. We're nearing the end of the Closed Beta period, and without your help, 8Realms wouldn't be the game it is now.
In the near future, we'll be launching the final server of the Closed Beta period. Our new server will be more volatile, will be rebalanced more frequently and might not run a full cycle, so we thank you in advance for bearing with us while we fine tune the game. Once this final Closed Beta cycle is over, we'll begin preparations for the next step — opening up the game to a wider audience.
To coincide with the final server and the last weeks of Closed Beta, we'll be holding a Q&A session in which you'll have the opportunity to pose questions to Mod_Kimau about the Closed Beta and beyond. We'll have more on that later, so watch this space.
In other news, we had planned a feature update to Alexander this week, but sadly it's not ready just yet. However, we'll be launching several new features on the final Closed Beta server, and we're looking forward to seeing your reactions. Mod_Kimau will be posting more about our new features as they're introduced, so keep an eye on 8Realms.com for updates — and in the meantime, see you on the forum!
Gabriel
8Realms Wordsmith