8Realms Wiki
A collaborative encyclopaedia for everything related to 8Realms.
802 articles since 5 November 2010
News Regarding Official Wiki
Due to JaGeX releasing the final game, and an official wiki, we would hope you are having fun with the game so far and hope you continue to edit this wiki. Regarding the new stats, information, and overall Beta stage information, articles should be updated to the current value. If you would like to keep the old information, do not make a new page for it, simply add it to trivia section at the end of a page. Thank you.
Major Wiki Renaming Style Update
An issue bothering many users and administrators on this wiki has been its
style
. As allowed by an administrator's consent, the articles throughout this wiki
will
and
should
be named according to their in-game appearance. This includes capitalizing letters of buildings, research topics, wonders, and military units. This
also
includes changing the tense of pages from singular to plural or vice-versa. We hope this makes your editing experiences better on this wiki.
Popular Articles

8Realms Wiki
Wiki News
21 January 2012
30 November 2011
31 October 2011
22 September 2011
18 September 2011
Featured Article
Spearmen
are the first units that are available to a player. They are trained via Barracks. Besides the Gielinor Warriors they are the only units available in the Ancient Age. A complete page with all of their information and skills may be found
here
.
8Realms News
Game Updates
will be updated by 12-31-11
Website Updates
will be updated by 12-31-11
8Realms Lore
Tips
Check the
recent changes
for vandalism or to see what others are working on.
Featured Image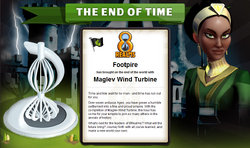 The End of Time
Footpire built the Maglev Wind Turbine to end a Beta stage of the game.
More featured images...
Wiki Poll
Activity Levels - How much time do you spend playing 8Realms by Jagex?
Last Poll Results - Wiki Cleanup: Military
Wiki Post

May 2011 - Issue 1
Games Lab and Lab Rats!
"Yeah, we're going to create new MMOs as well. And we've got FunOrb, which is sort of our R&D lab to experiment with new game ideas and mechanics and we'll keep doing that because it's fun and we can, but our main focus will be investing in "RuneScape" and growing that" Read More...
Author: TheJoycething
Community content is available under
CC-BY-SA
unless otherwise noted.